Home Baking Flour, Bakers Flour, Biscuit Flour, Wholemeal
We produce a very wide range of flours and flour-based products. Individual products are grouped and named according to intended utilisation, ingredient type and the process by which it is produced.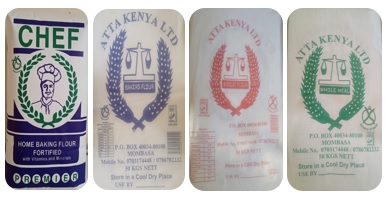 Home Baking Flour
Home baking all-purpose flour is easy to knead, roll, mix, whip so you can enjoy making your treats! Our fine, soft, easy to prepare flour contains vitamins and minerals, and is available in 1kg and 2kg.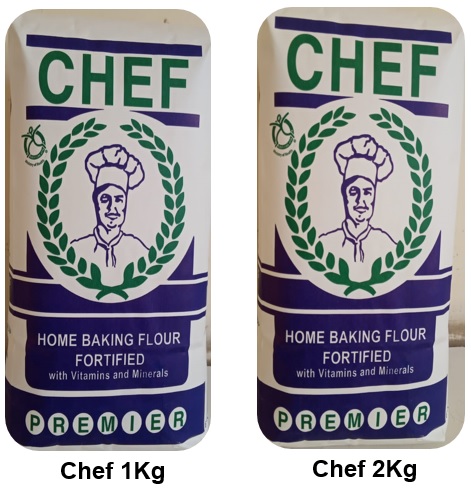 Bakers Flour, Biscuit Flour
Bakers Flour is used for bread, buns and other bread products. Our Bakers Flour produces high quality bread with a better volume and excellent crumb structure. This flour has a high absorption rate and a more elastic dough handling property making it easy to knead. Additionally, it gives a higher bakers yield.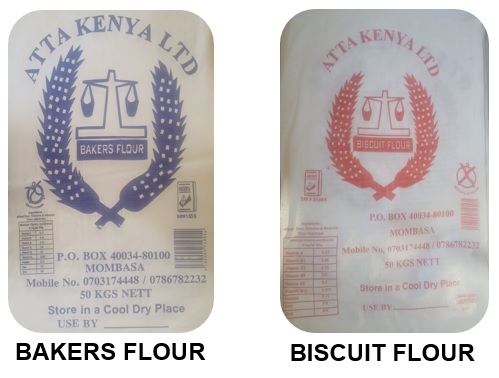 We welcome the opportunity to service all our customers, ranging from one-store shops to multi-unit chains. Premium hard and soft wheat flours for all baking applications, including breads and rolls, cookies and cakes, and hearth breads.
Wholemeal
Essentially wholemeal flour is what it suggests, the whole wheat grain or berry is ground to flour or meal and no sifting is carried out as in white flour. All of the bran and germ is intact.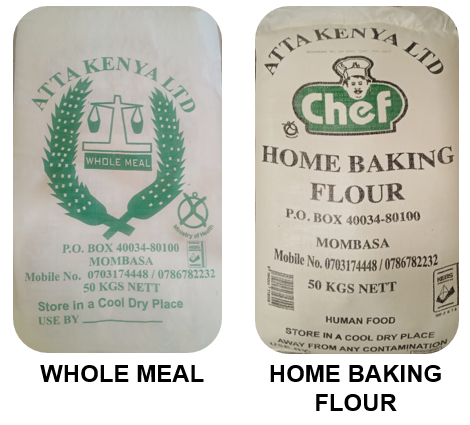 Known in the industry for our Chef brands, we are dedicated to providing superior products, and personalized customer service. Atta Kenya is a proud supplier of high quality products